Semaglutide is a once-weekly injection that reduces cravings and appetite, leading to weight loss. It also helps regulate blood sugar and increases insulin secretion, boosting metabolic health. Semaglutide is the FDA-approved active ingredient in Wegovy® and Ozempic®.
Regular price
Sale price
$390
Unit price
per
Sale
Sold out
A starter bottle lasts your initial 10 weeks of treatment or 4 weeks at the standard maintenance dose. A maintenance bottle lasts 9 weeks at the standard maintenance dose.
Simple Online Evaluation

USA-Licensed Pharmacies and Doctors

Convenient home therapy
No Insurance Required

Message your Doctor Anytime
Included: Compounded Semaglutide, Dosing Protocol, Diet & Exercise Guide, Syringes and Alcohol Wipes.
Sizes: Small: 5mg Semaglutide in a 2ml Vial. Large: 11.25 mg Semaglutide in a 5ml Vial.
View full details
Medical weight loss isn't cheating, it's science.
Semaglutide helps you build momentum that you can sustain for life.
No fad diets. No gimmicks.
Just the best tools and a professional medical team in your corner.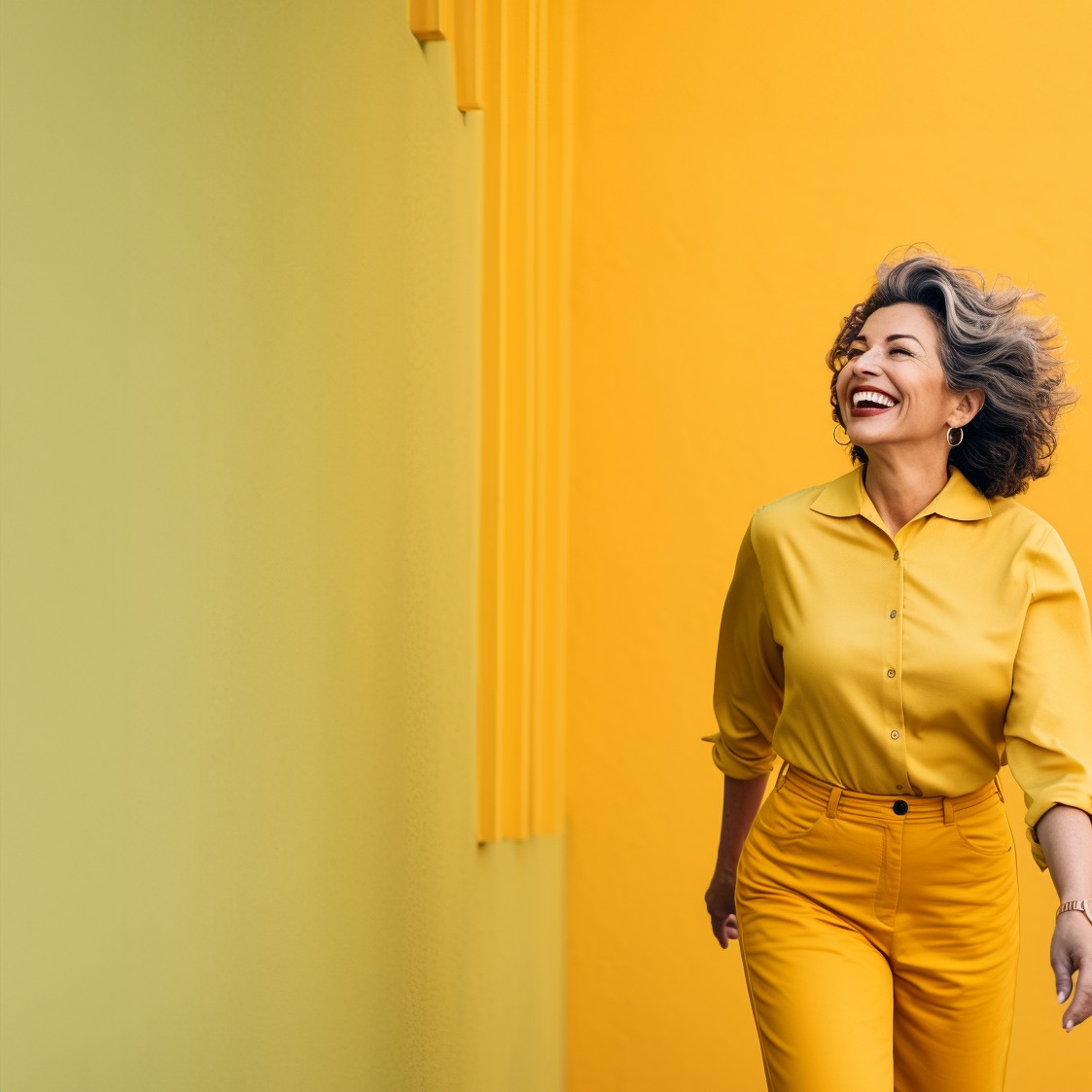 Weight Loss made simple
Curbs appetite and cravings.
Helps you stay fuller longer.
Improved blood sugar control.
Increases insulin sensitivity.
Utilize blood glucose more effectively.
Study participants lost 15% of their body weight in one year.
Book a FREE call to learn more
Speak with one of our health coaches to learn more about our program.
Life-Changing Results
Steph, 50

As a woman going through menopause, I thought my days of being happy with my body image were behind me. The weight loss with Semaglutide has been effortless! I have not changed my exercise routine or diet but it's so effective at curbing my appetite and eliminating my sugar cravings. It's fantastic! I never feel like I am missing out on anything or starving myself like with all the other diets I have tried in the past. I truly feel like this is the answer to my weight loss prayers!

Isabella, 35

Unlike previous attempts with various diets, Semaglutide has made shedding extra pounds almost effortless. What stands out most is its incredible appetite-curbing power. I haven't made significant changes to my exercise routine or diet, yet the results have been remarkable. Semaglutide has not only eliminated my sugar cravings but also created a sense of balance that I thought was unattainable. The best part? It doesn't feel like a restrictive diet. I'm not missing out on the joys of life, nor am I constantly battling hunger.

Nick, 28

My goal was to lose 20 pounds without losing muscle mass. I started taking low-dose Semaglutide while maintaining a high protein diet and strength training. Over a 4 month period, I am down 22 pounds while increasing strength and muscle mass. I am beach ready in time for summer.

Sierra, 65

The reduction in cravings and weight loss have come with ease. More importantly it's helped give me more energy and motivation to make lifestyle changes that I feel like I can sustain for life. Now at a healthier weight, I have more energy for exercising and better motivation to keep my diet good! Semaglutide has offered me benefits worth considering if you're looking for a good health solution.

Sarah, 41

Semaglutide has been a game-changer for me! I'm down 40 pounds in 5 months. My energy is up and I'm motivated to eat better and workout more alongside the effortless appetite control that Semaglutide has helped with. One of the standout features of Semaglutide is its convenience. The once-weekly injection is simple and has made it much simpler to stick to my treatment plan.
Get started in 3 easy steps:
Submit Health History

1: Check out with the starter bottle and complete the online health history forms.

Doctor Review

2: Licensed medical staff review and prescribe treatment plans if applicable

Delivered to You

3: Easy self-administration at home with your own personalized plan.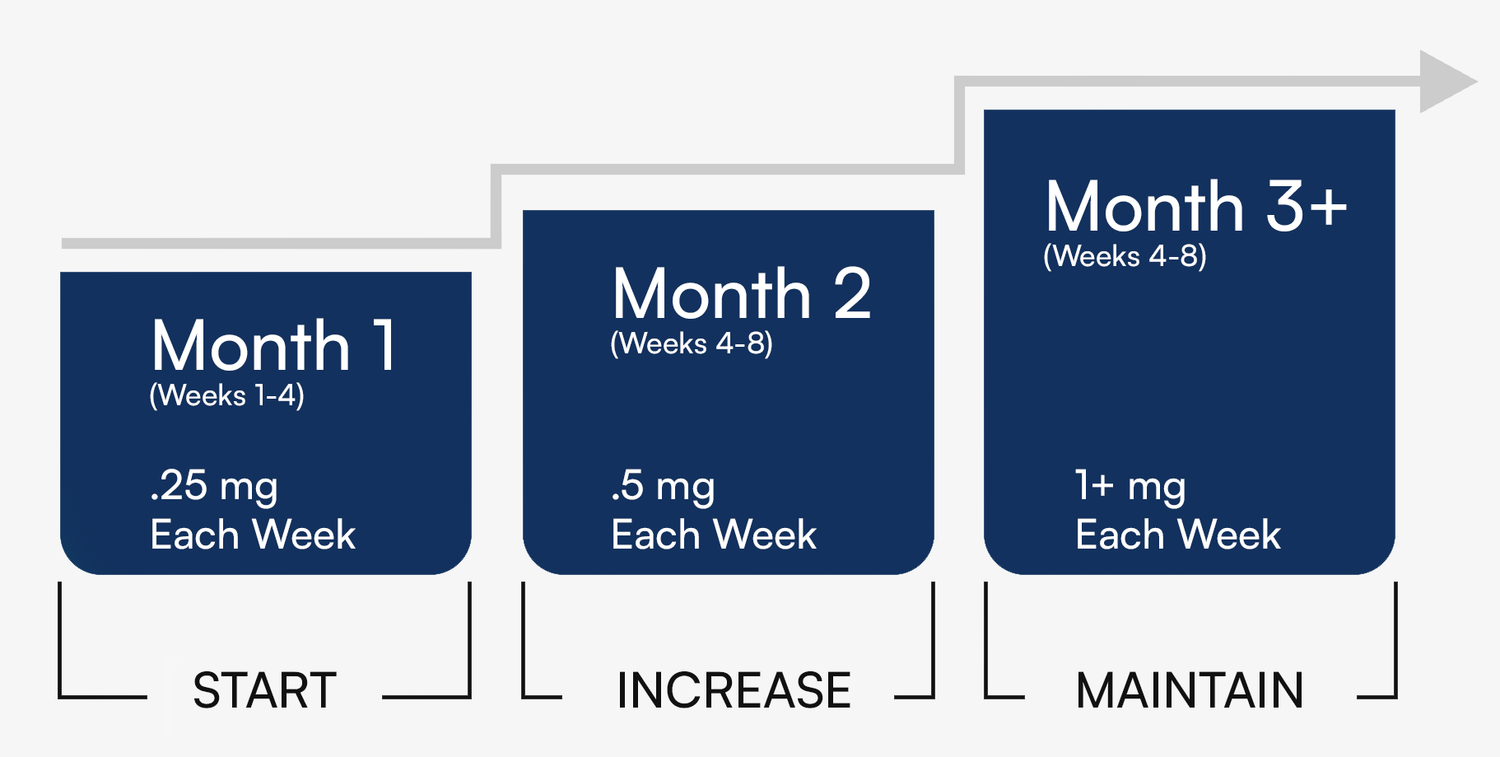 Dosage
Everyone starts with a low dose and increases to a maintenance dose over the first few months, as your body gets used to the medicine.
After the 3rd month, the standard maintenance dose is 1.2mg per week, up to a max of 2.4mg per week.
Safety Information
Semaglutide is FDA-approved under the brand names Wegovy® and Ozempic®. In clinical trials with those drugs, patients lost up to 15% of their body weight.
Severe side effects are possible with any drug. The most common side effects of Semaglutide are: Nausea, diarrhea, vomiting, constipation, stomach pain, headache, tiredness, upset stomach, dizziness, feeling bloated, belching, gas, stomach flu, heartburn, and runny nose or sore throat.
DO NOT take Semaglutide if:
You or anyone in your family has a history of Multiple Endocrine Neoplasia type 2 (MEN 2), or medullary thyroid carcinoma (MTC).
You are pregnant, breastfeeding, or planning to get pregnant within 2 months.

Be CAUTIOUS of negative symptoms while taking Semaglutide if:
You have a history of slow gastric emptying or Pancreas, Kidney, or Liver problems.

Please read these important safety considerations and possible side effects here.
Ingredients: Semaglutide, Pyridoxine Hydrochloride (Vitamin B6).
Frequently Asked Questions:
How do I get started?

Simply select the size you want and complete the checkout and intake forms.

You will not be charged unless you are approved for treatment.

During checkout there is a link to the medical intake forms. Your licensed medical practitioner will review your forms for any contraindications and/or reach out to clarify any information. If approved your treatment will ship within days from one of our licensed pharmacy partners.
How is Semaglutide administered?

Once per week via a subcutaneous injection with a small insulin needle.

Your order contains everything you need to get started and a welcome kit to guide you through your first weeks.
Are there any other fees or requirements?

Levers has no hidden fees, ever, and we don't force you into an automatic subscription that leaves you with too little or too much medicine.

Once your medical forms are approved for treatment, you can re-order at any time following your personalized dosage plan.
How do I know if I qualify?

Semaglutide can be prescribed for weight loss in those with a BMI over 30, or those with a BMI of 27 and above with an existing risk factor such as high blood pressure or high cholesterol.

To see if you qualify, you can complete checkout with your desired plan and complete the health intake forms. You will not be charged unless you are approved.
Do you take insurance or FSA?

Levers does not accept insurance of any type.

Instead, we are able to offer lower prices and better care with our Cash-Pay model.

Treatment may or may not be eligible for payment with an FSA account depending on the details of your individual plan.
Can I speak with my Doctor?

Yes, you can message your practitioner anytime for free within your account messaging system. Make sure to register an account upon checkout.
Do I need a prescription?

Yes. The only way to get safe and effective GLP-1 medication is from a licensed provider with a valid prescription, working with regulated US pharmacies.

Levers pairs you with a licensed provider and 503A regulated compounding pharmacies to deliver medicine to your door.
Is this therapy FDA-approved?

Semaglutide is FDA-approved under the brand names Wegovy® and Ozempic®. In clinical trials with those drugs, patients lost up to 15% of their body weight within the first year of treatment.

Levers provides compounded Semaglutide from licensed USA pharmacies but is not associated with Wegovy® and Ozempic® nor their maker Novo Norodisk. Compounded medications are customized pharmaceutical products offered as an alternative to FDA approved medications and may contain FDA approved ingredients but are not themselves FDA approved.

Levers works with with only the best regulated pharmacy partners that are 503A compliant to ensure purity and safety of compounded products, and our cash pay model allows us to offer the same active ingredient at a lower cost.

There is substantial information available on Semaglutide based upon clinical observational trials.

How much do I need?

Semaglutide is dosed once-weekly between 0.25 mg up to to 2.4 mg per week. Everyone starts at .25mg per week and gradually increases dosage until the desired effect is reached.

Individual results vary and some never reach the 2.4mg/wk maximum dosage. Your provider will work with you to determine the right dosage.

Refer to the Semaglutide Dosing Guide for more info.
How long do I need to take it for?

The FDA has not issued restrictions on duration of Semaglutide treatment. Most studies of Semaglutide last at least one year.

With the positive lifestyle changes that accompany losing weight such as increased energy, better mood and sleep, many users find they are able to maintain the positive changes once coming off of Semaglutide.
Where do you ship to?

Currently we only ship to Arizona, but we are rapidly expanding and will be serving all 50 US states soon. Please sign up for our newsletter to stay updated!
Do you offer discounts?

Some peptide therapies can be synergistic with others. Because of this, we offer a 10% discount when ordering two different products, and a 15% discount when ordering three. We also have a referral program.

For many patients, Semaglutide can be administered alongside any other peptide we offer EXCEPT Tirzepatide.